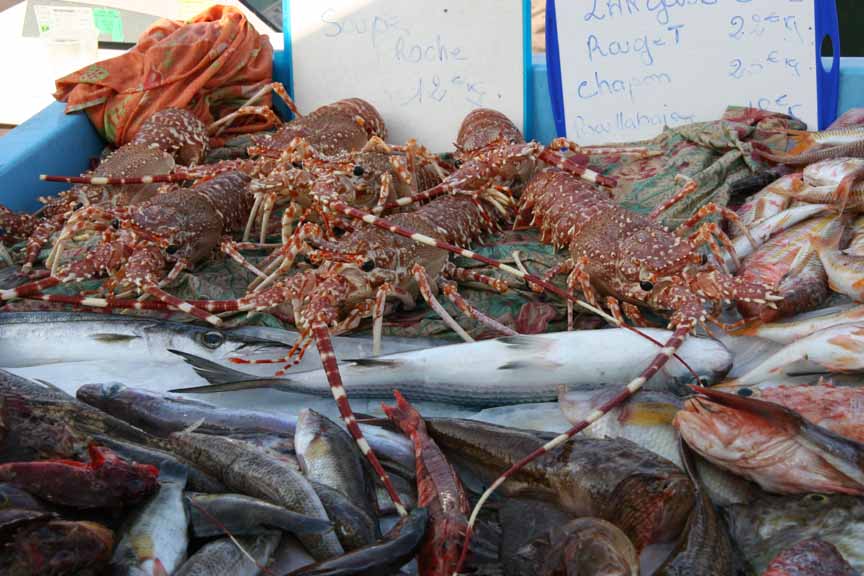 Cooking has long been a passion for me. I have always enjoyed eating and, growing up in Ohio, I learned from both my parents how to select the finest ingredients, and to be creative with food and its preparation.
Cooking is therapeutic, especially when it is optional and you don't feel you have to cook.
Often, I will look at a cookbook to get recipe ideas for a certain item, then close the book and improvise away.
In the following pages, I am pleased to share with you some of my favorite recipes which I have gathered over the years from many sources.
Scattered thoughts about food...
An interesting essay from The New York Times on Chinese cookery in America is here.
Good international cuisine abounds, and any decent-size city has at least one fine Chinese restaurant, a special Italian one, a French, Japanese, and so on. Nearly every cuisine touts its best offerings, its honored cuts of meats, and celebrates its culinary gems, with one notable exception: Mexican. In Mexico City, there are superb red snapper dishes, great regional barbecues, and patriotic favorites (such as chile enogada , flavorful peppers stuffed with chopped beef tenderloin and walnuts, then baked and topped with sour cream and pomegranate kernels). So what do we get in a typical Mexican restaurant? Larded beans, cornmeal, and rice. Don't get me wrong; I enjoy these, too, and regularly. But so many of that great culture's dining pleasures are truncated routinely from our list of options.
Here are some good specialty food web links:
Wild about the very best dry aged steaks and Wagyu Kobe beef ? You can order meats online at New York's very own DeBragga and Spitler.
For wonderful Alaskan king crab, Rick recommends Fisherman's Express.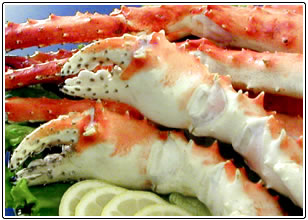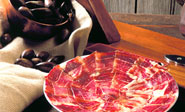 Gorgeous hams from Spain
Rick's excitement is scarcely containable over the new USA availability of genuine jamón Ibérico and jamón Ibérico de bellota from Spain. Online orders may be placed at La Tienda for the former Ibérico hams and, just since the Summer of 2008, for the very special acorn-fed de bellota variety.
Click on Hebert's for fine Cajun meats and seafood. This is where Rick get his ready-to-roast turduckens.
Want goat? Four family goat farms in Maine together market fine young goat roasts and other cuts. Rick recommends you send a trial order to "Thyme for Goat". For baby goat (cabrito), one of the best sources is the Copeland Family Farms from the California-Oregon border.
Tried to buy hanger steak from your local butchers? They never seem to have it, except Rick recently found that it is usually available at his local Whole Foods Market. You can buy it all trimmed and pan-ready at Preferred Meats.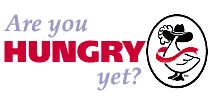 D'Artagnan is a fine site for unusual meats, such as foie gras, kid goat, wild boar, Scottish hares; and other produce, including duck fat, tender fiddlehead ferns, and fresh bluefoot mushrooms. Seasonally, even whole suckling pigs are also available!
Earthy Delights from DeWitt, Michigan, is another excellent supplier of specialty foods, including wild-harvested mushrooms, ramps, and other seasonal produce, hand-crafted cheeses and other fine foods.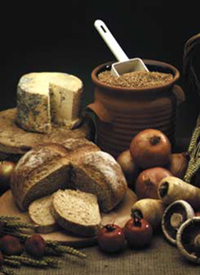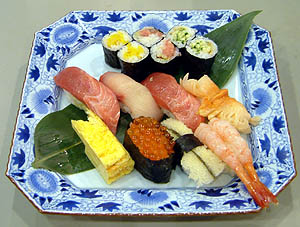 Bottarga, or cured mullet roe, is virtually impossible to locate in this country. If you need some but can't get to Barcelona this week-end, order a roe pair from Bottarga.net
If you like great food from the Subcontinent, take a look at Recipes of India. It is loaded with dozens of multi-regional dishes, such as navratan korma, one of James's favorites!
The
Tokyo Food Page
has a wealth of information on Japanese cuisine, recipes, and a good sushi vocabulary.