New driveway project...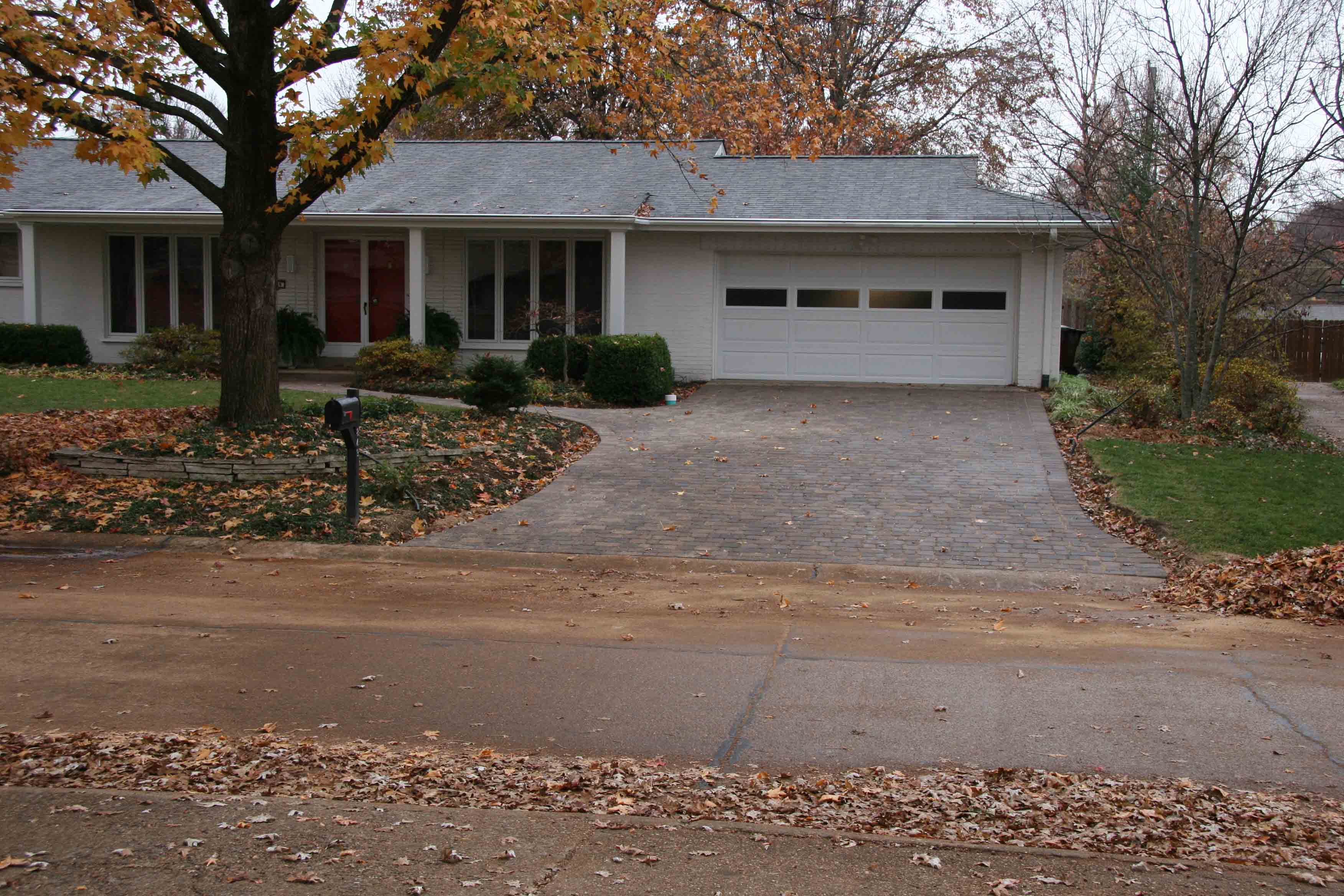 Here is our new stone driveway, completed just before Thanksgiving 2007.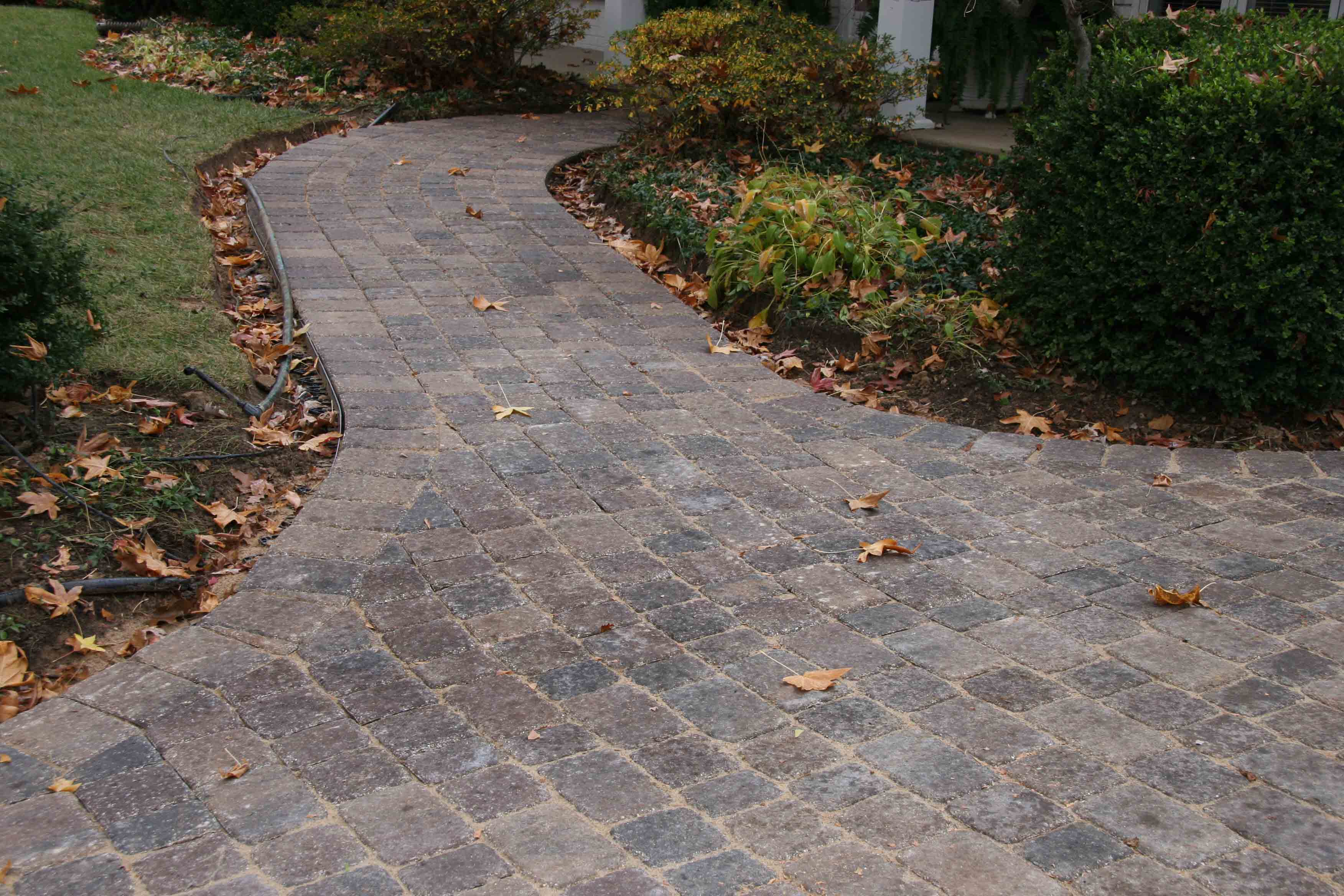 This is how our front sidewalk looks now (11/25/2007).
The project began when our old concrete driveway was demolished. It was cracking and caving, due to air pockets underneath from eroded soil — caused by a shattered clay pipe drain line leading to the lateral sewer line approx. 20 feet below the surface.
The old concrete was jack-hammered and cleared away. Gravel was brought in and a 20-foot deep hole was dug to the sewer line. The line was checked and a new PVC pipe was connected. Soil was filled in, soaked with water, and the site re-compacted. This had to sit for a few days before the concrete pad was poured. The concrete was placed about 6 inches or so below driveway grade to accommodate the heating coils, sand, and paving stones. It was allowed to cure for four or five days.
The paving stones were tumbled to give them a weathered look. The EverClear® Radiant Electronic heating coils were laid down and a layer of sand was carefully metered for an even brick layer above. The actual brick laying took several more days. After securing the perimeter with a "soldier row" of bricks and an outer guard rail, the entire surface was pounded with a power compactor with a light sand mixture. We are scheduling a certified electrician to complete the hook-ups. The system will automatically engage in the presence of ice and/or snow to keep the driveway clear and safe from hazard.
Here are thumbnail photos of the demolition and construction progress. Click on any thumbnail to see the larger picture.